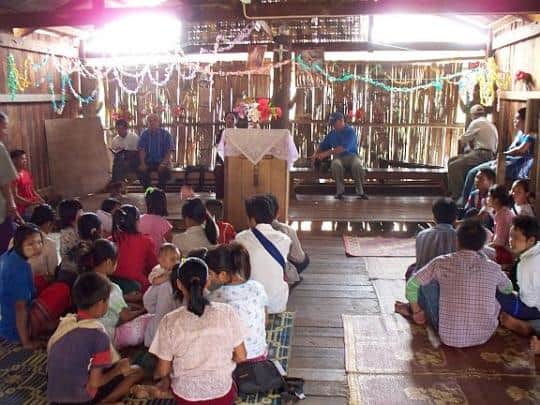 Dr. Dan Lancaster and Gilbert David began working on Follow Jesus Training in 2005. It all started after a simple evaluation question following a training seminar.
"Gilbert," asked Dan, "How much of the training did they understand and how much do you think they will do?"
Gilbert answered, "About 10 percent."
Dan spent the next month rewriting the discipleship training course. The results weren't much better.
After Dan asked the same question, Gilbert said, "15 percent."
Over the next 18 months, Dan and Gilbert worked together to produce discipleship training that was memorable and reproducible.
So far, more than 5,000 people have been trained in Follow Jesus Training events, 2,000 discipleship groups started, and 300 house churches formed. These statistics are from connections we can document and do not represent the thousands of translations downloaded free from the Internet!
Follow Jesus Training is available for free download in the resource section. The discipleship and leadership modules have been translated into 25 languages. Ninety-five percent of people on earth speak one of those languages (at least as a trade language).
Love For Myanmar
Keeping Families Together