Bring Healing and the Good News
In Luke 10, Jesus tells his followers to bring healing and share the good news wherever they go. People don't care what you know, until they know that you care.
That's why at Love for Myanmar we minister to orphans, poor students who cannot attend public school, broken-hearted people at the leprosy hospital and village, and help those who have been persecuted for their faith get ba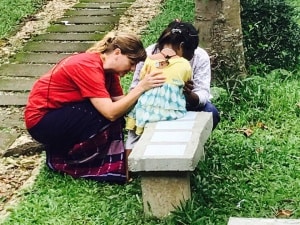 ck on their feet.
But, it is not enough to meet needs on earth, if someone is going to spend eternity apart from God. That' why it is important to share the Good News that Jesus has died for people's sins, raised from the dead, and now offers the gift of eternal life in heaven to all those who will receive it.
Love for Myanmar has trained hundreds of Burmese believers how to share their faith, make disciples, grow as spiritual leaders, and start churches. We also provide coaching and mentoring to church leaders who want to improve their ministry skills.
Check out how our ministry obeys Jesus' command to bring healing and share the good news at www.LoveForMyanmar.org. If you are a ministry in Myanmar, let's partner together to see many follow Jesus in the Golden Land.