Help Us Help Them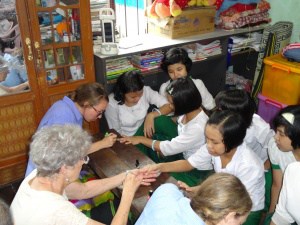 Orphans in Myanmar have little hope. They fall easy prey to ruthless people who exploit them for forced labor or the sex trade. The Bible says in the book of James that true religion takes care of the widows and orphans. Would you want someone to help your child if they became an orphan?
Love for Myanmar currently cares for over 100 orphans in six Christian orphanages. Boys and girls find faith, hope, and love in the arms of devoted Christian workers. Their needs are great, and God is using believers like you to give them hope.
Click on this link to go to our website and find out more about Love for Myanmar:
As God has blessed you, please give to the orphans in Myanmar. God will fill your soul with joy and comfort as you join Him in giving to these little ones He loves.